COMMUNITY room
Red clay's unique coziness and comfort Red clay, a breathing substance, stabilizes your biorhythms by adjusting humidity levels and temperatures.
The room emits far-infrared radiation to stimulate blood circulation and boost the metabolism.
It is the perfect place for deep sleep and relief from fatigue.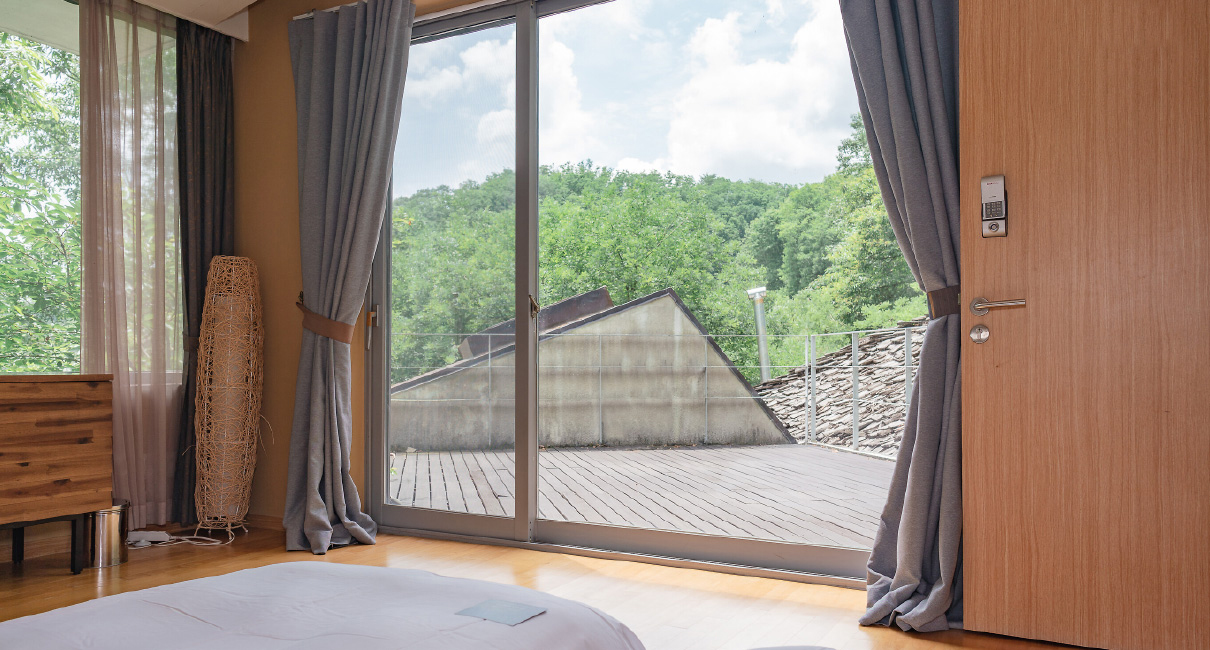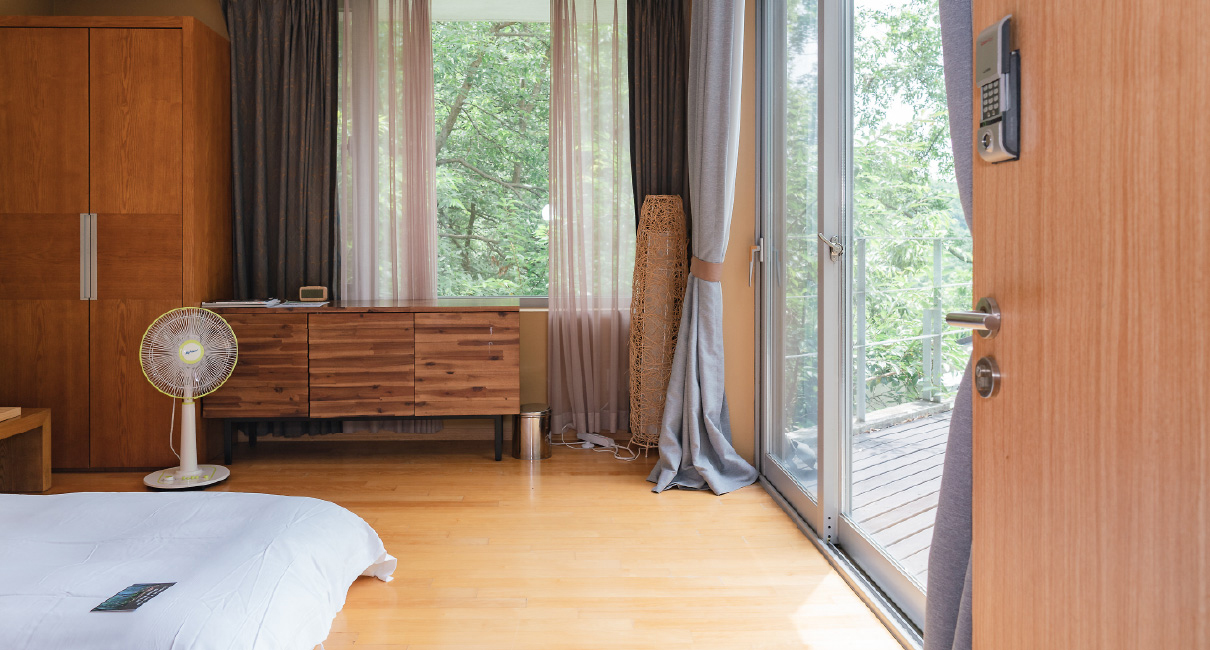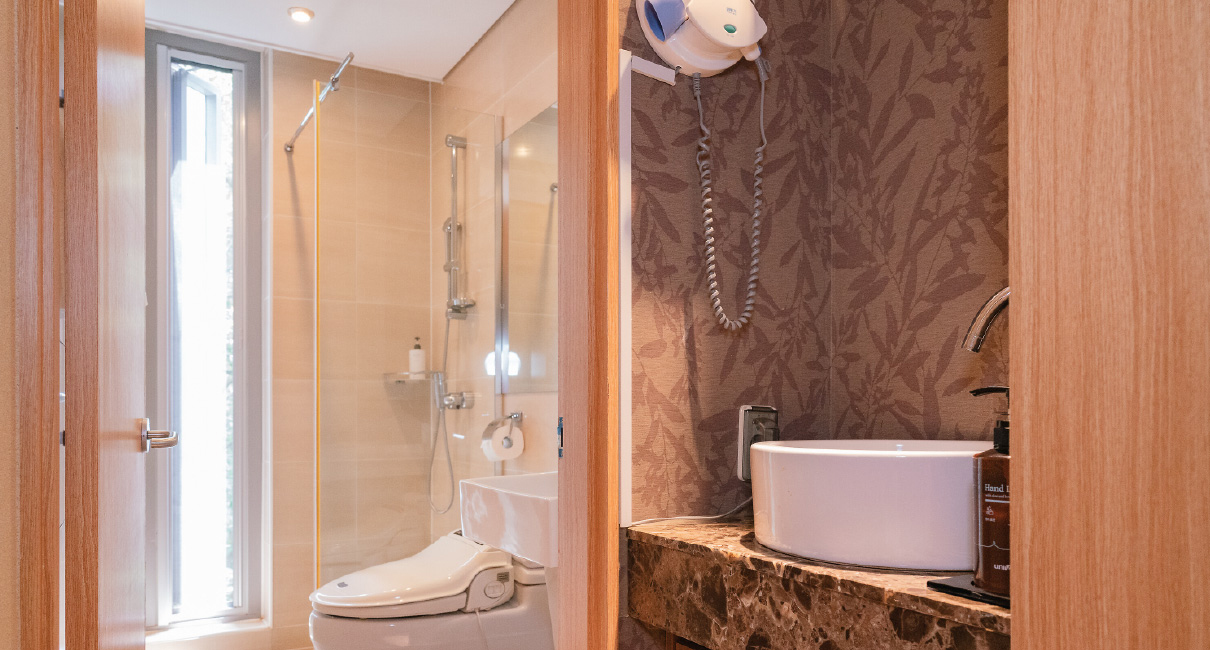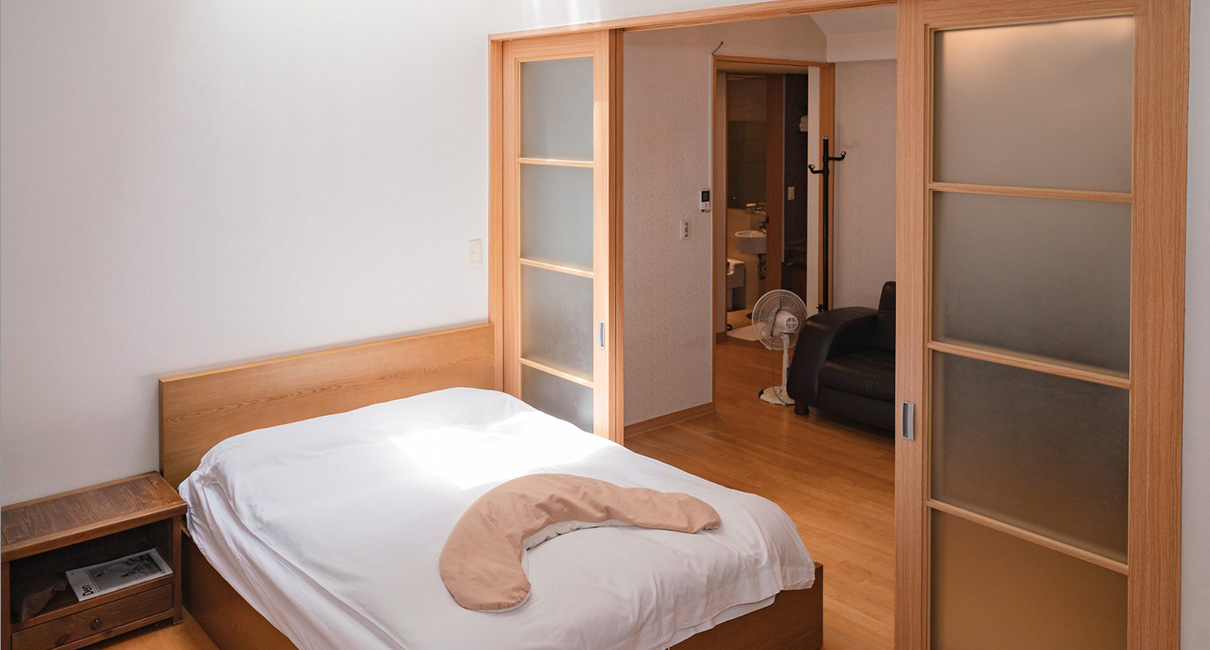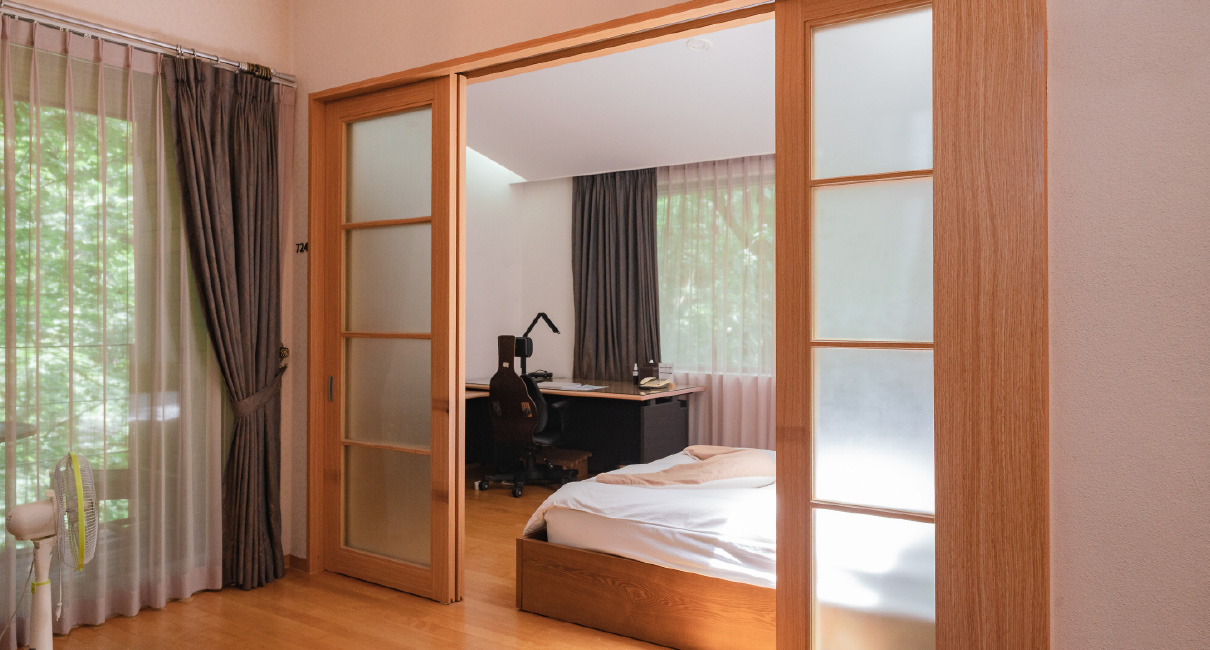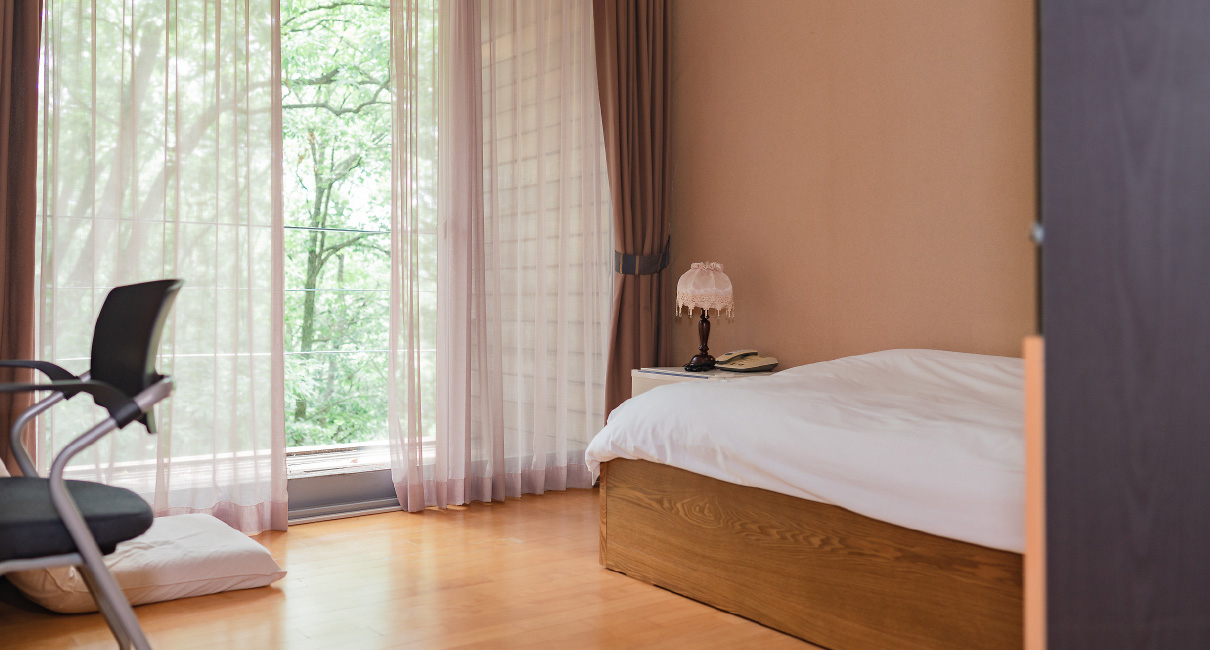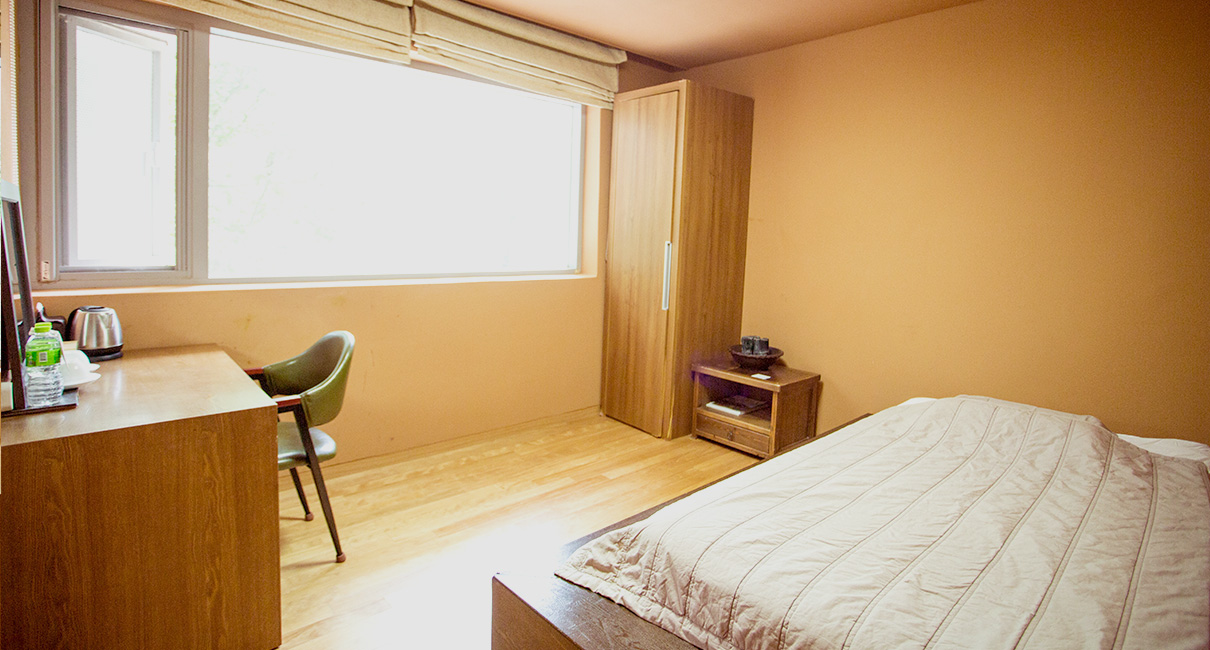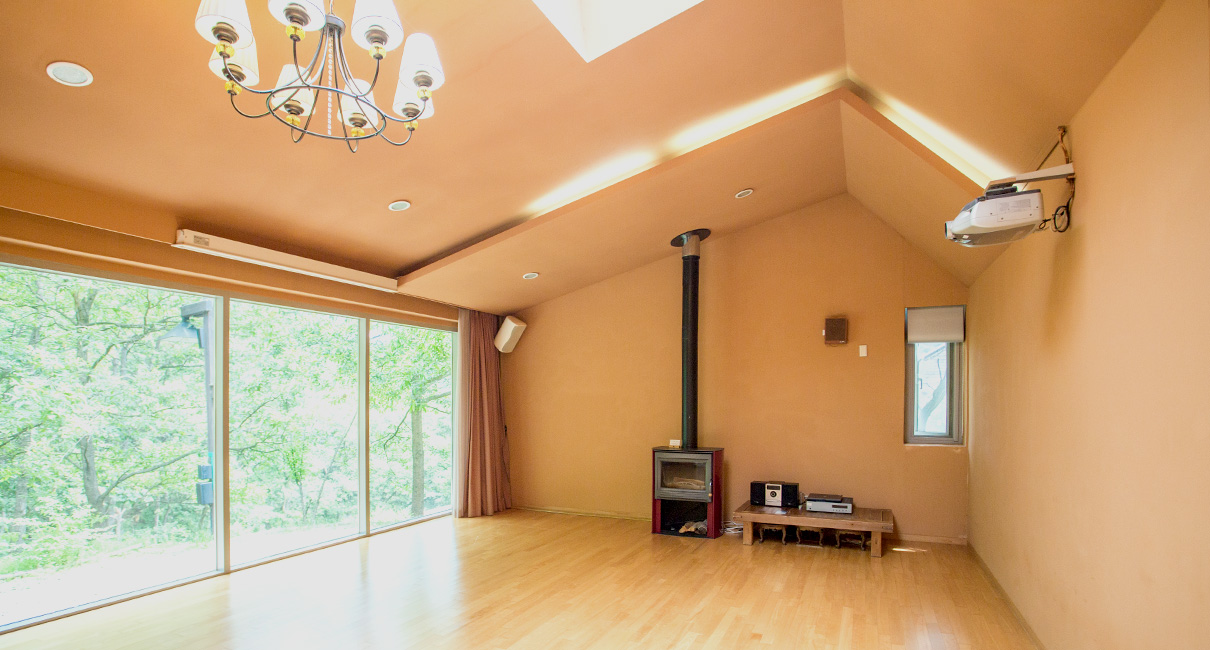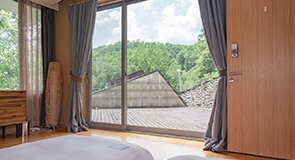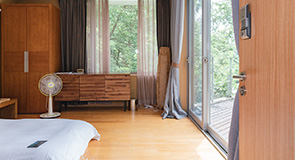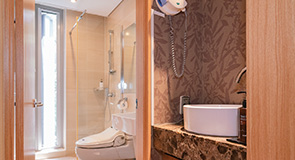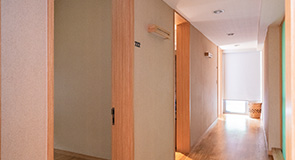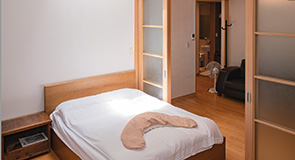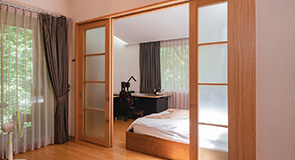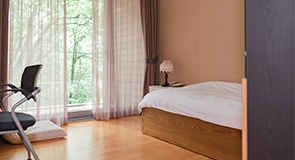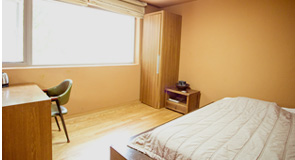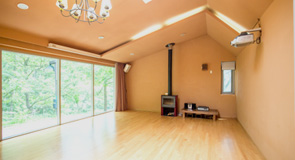 General Information
Room structureBedroom, bathroom
Bed type721 (Suite) / Twin (Bedding add available)
724 (Suite) / Double + Single (Bedding add available)
1st floor / Single
OccupancyUp to 3 guests
AmenitiesCloset, dressing table, desk, lighting, hair dryer, etc
Check-inCheck-in is available from 1pm
Rooms are assigned from 3pm
Check out11am
Please note that check-in and check-out time is a subject to change under certain circumstances.
There is a difference in the exterior view depending on the room location.