rest space
A place to decode the mind For modern people who live a difficult life in a tired daily life,
it is a space where they can look back on themselves and share with others,
so that they can shake off all the pain and suffering of life in their daily lives.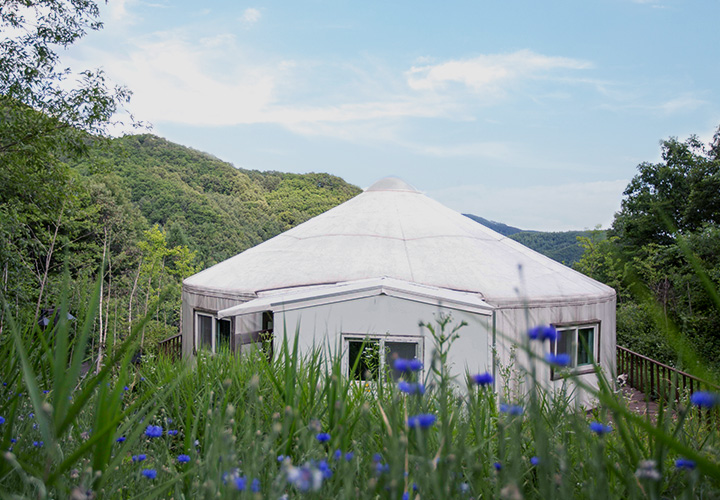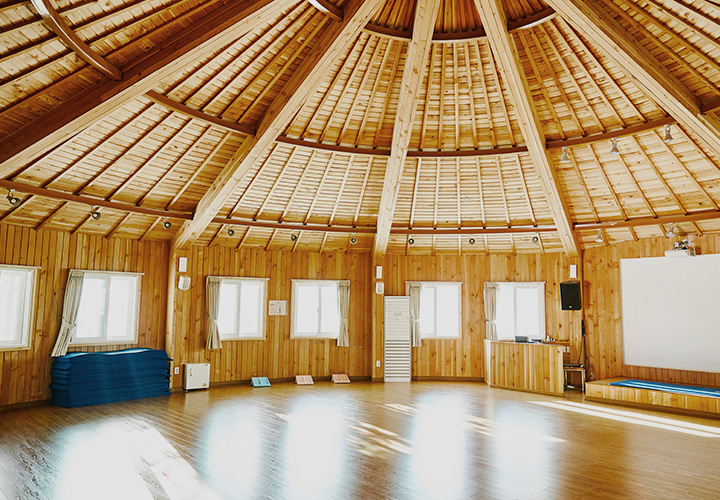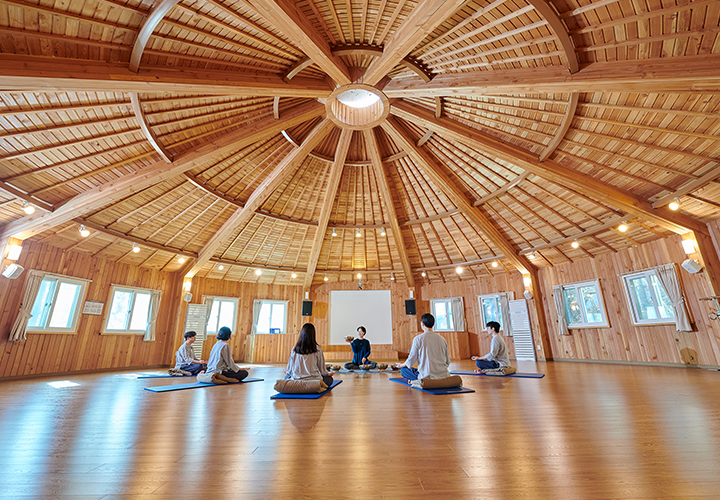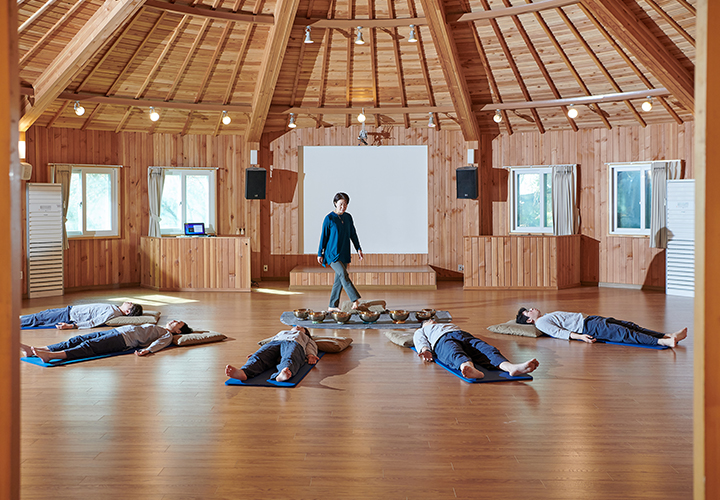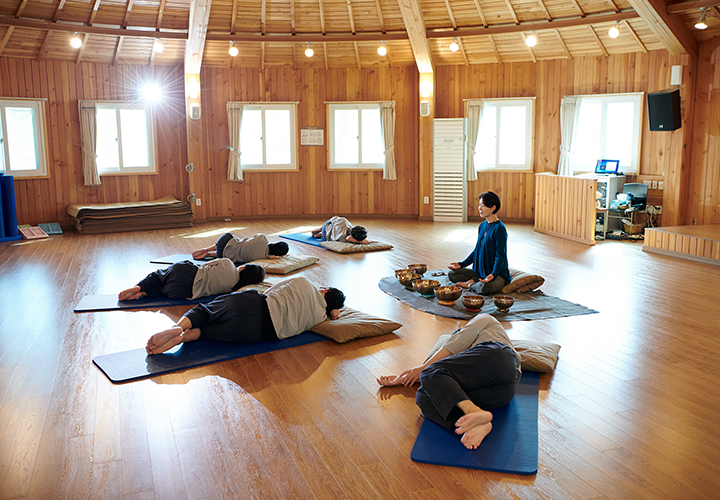 A place for yoga and meditation The etymology of the word yurt originally originated from a word meaning 'home' in the Turkic language family, and actually implies a place of residence.
Unlike other spaces, it gives a feeling of embracing energy by keeping the feeling of a large circle in the shape of a Mongolian ger. The cone-shaped ceiling has the effect of gathering energy, so it is optimal for a space for meditation, and the sound resonates well due to the nature of the space.
The moment you step inside, you will feel a sense of calm and roundness in your mind.

LocationIn front of Garden-dong 1-dong
Operating HoursAvailable during the program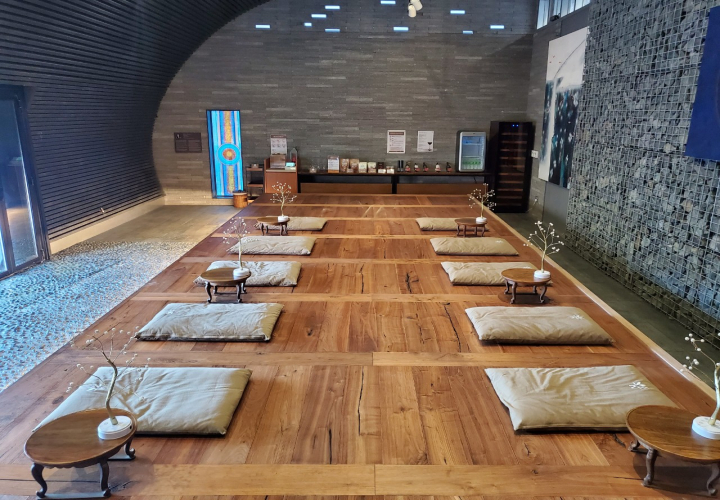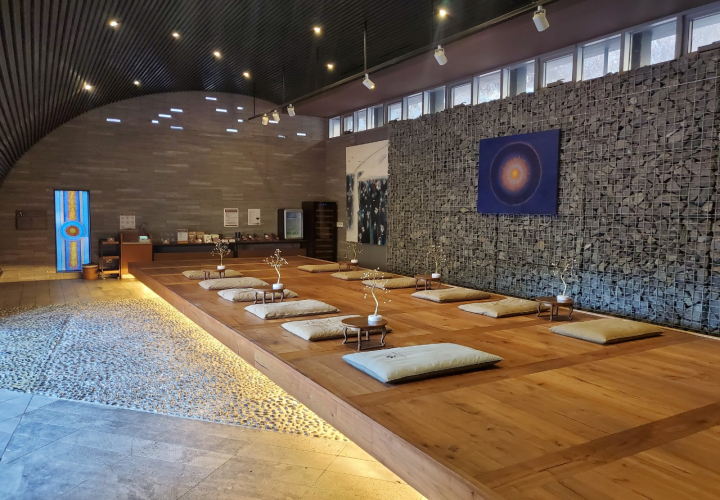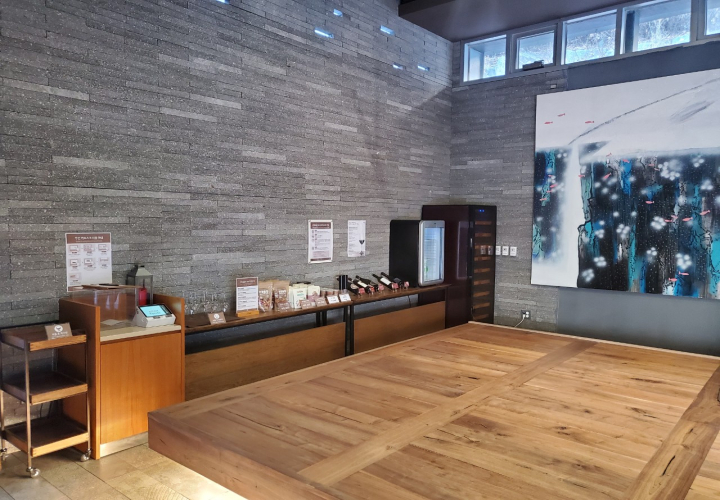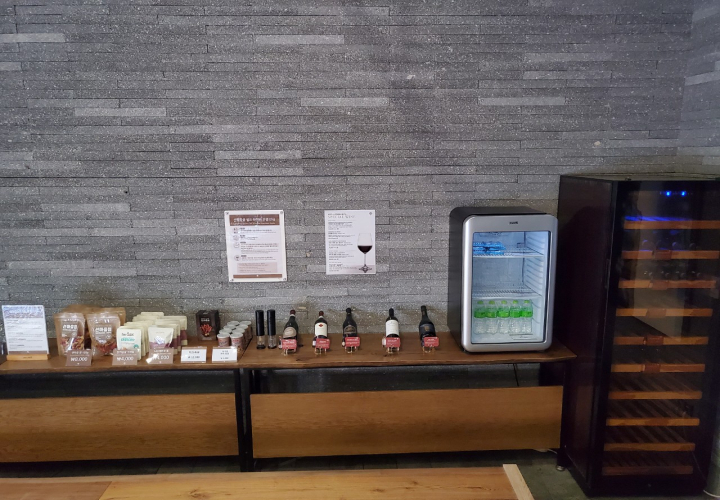 Where nature meets wine It is a place where you can enjoy a wonderful sunrise, night view, and fine wine while looking at the trees and stars in the forest.
It is a dark and cozy space where you can calmly and fully focus on your own time.
LocationIn front of the 5th and 6th buildings in Forest villa
Operating Hours08:00 ~ 22:00 (unmanned operation)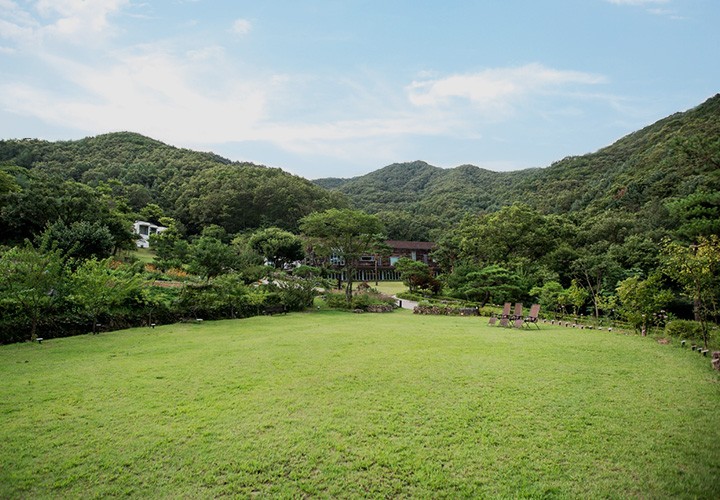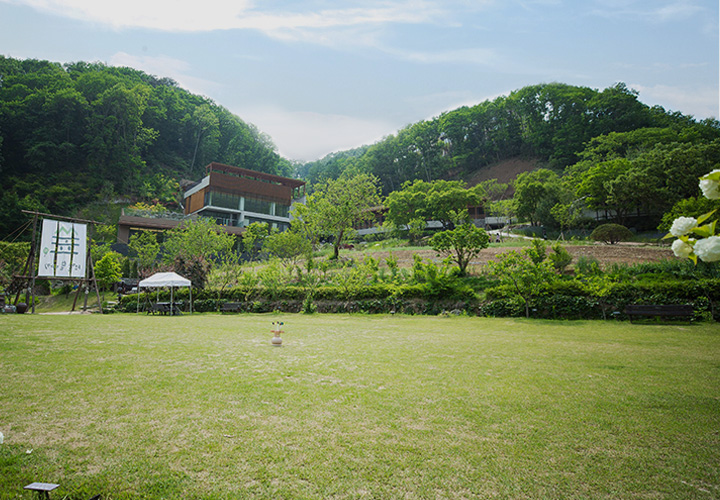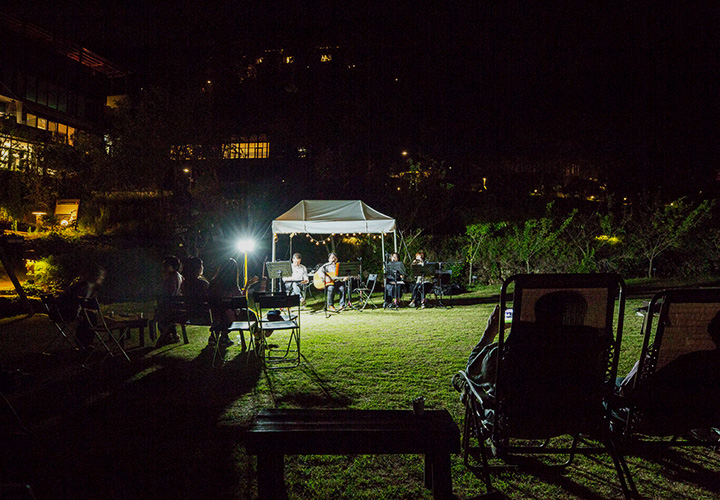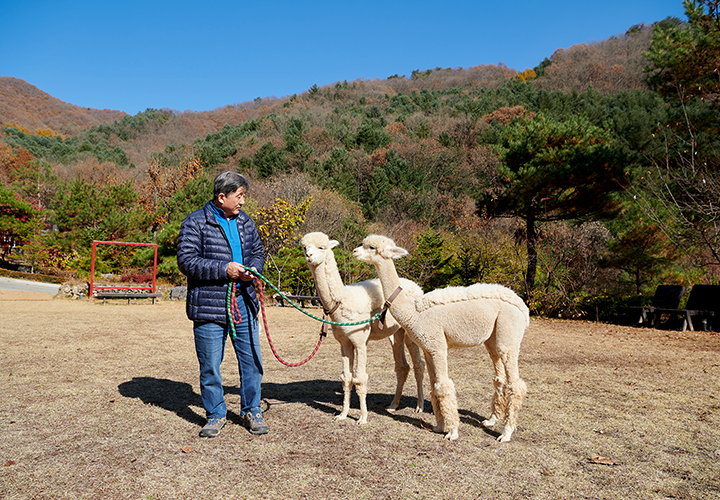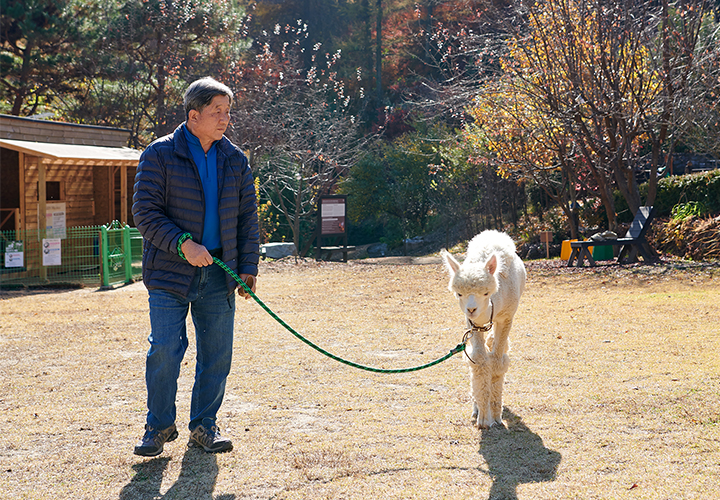 A place where you can enjoy games
and see the marketplace Seonmaeul's Cheonjiin Square is a space where you can run and play to your heart's content in the green and wide grassy field.
It is the largest flat area in Seonmaeu and is a space where families can gather together to enjoy Tuho and lie down on a chair to relax.
LocationBetween Autumn and Spring Village
Operating Hoursno limit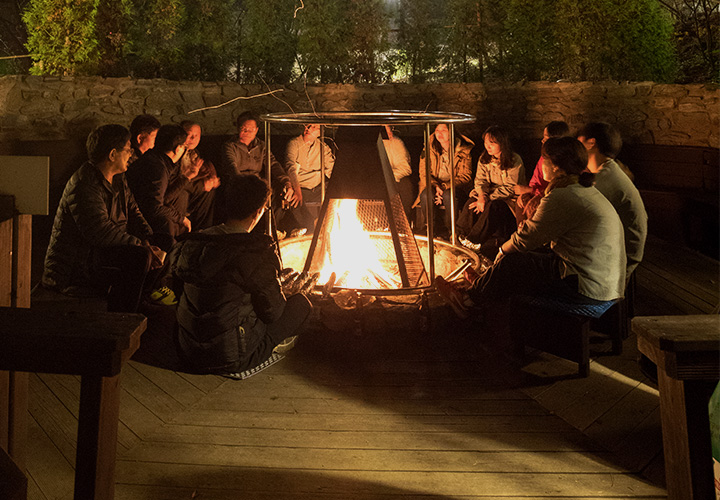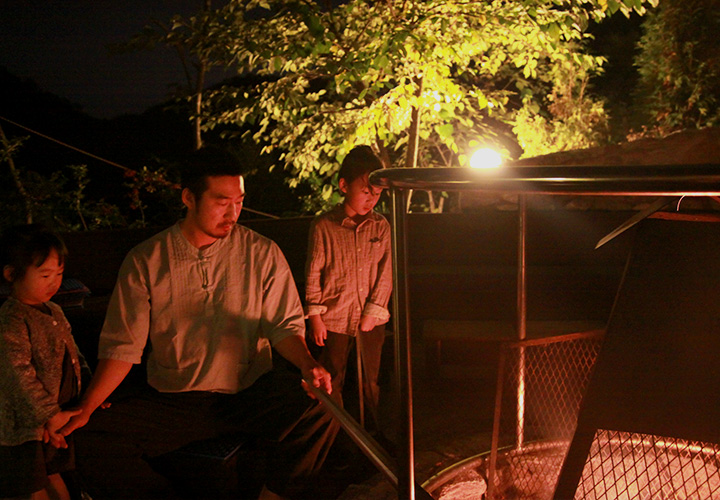 Time with a bonfire on
a night full of stars It's a place where you can talk openly over a bonfire on a starry night.
Roast sweet potatoes over an open fire and tell the stories you have in your heart.