DOGGY space
Natural space with my dog Precious times I want to spend with my dog all the whole time.
Create time, space, and memories where your dog can interact with nature and heal
between the vast fields and trees.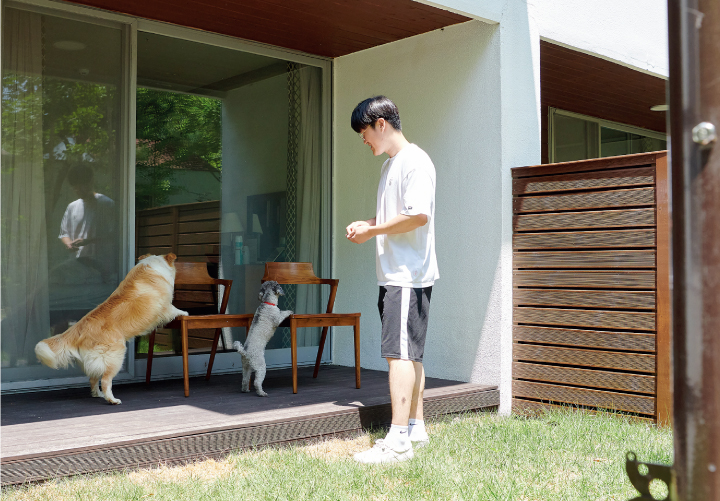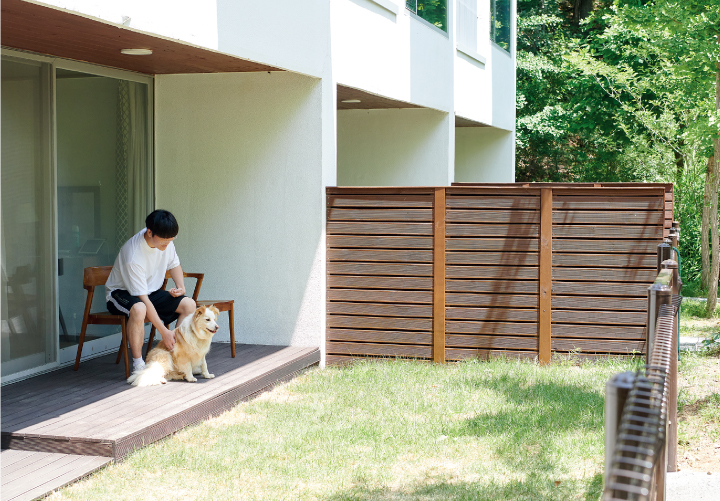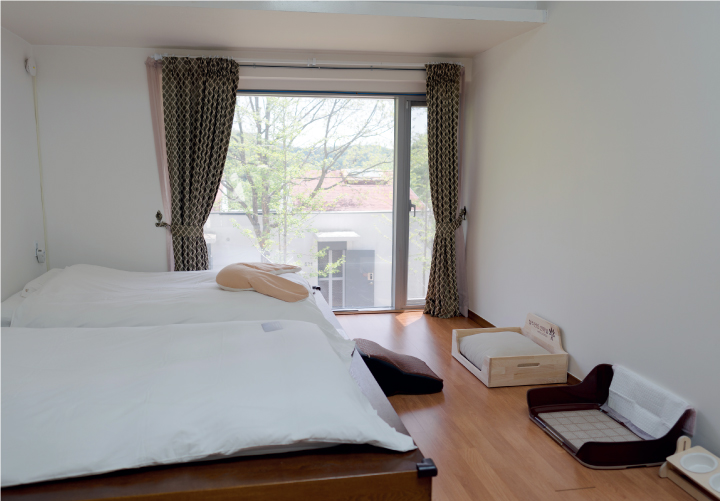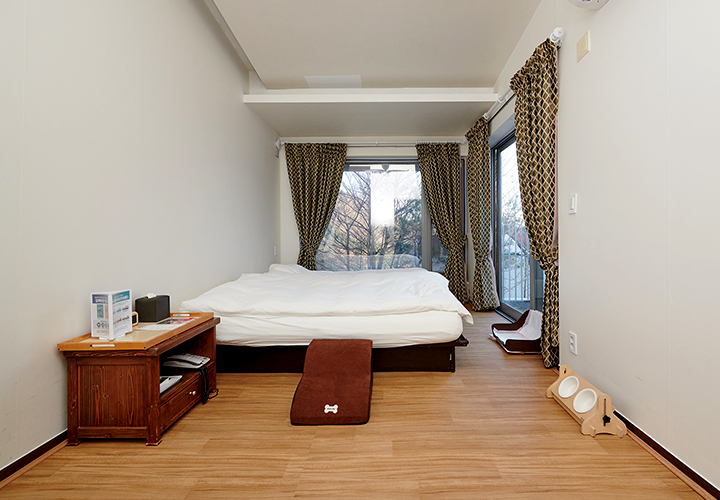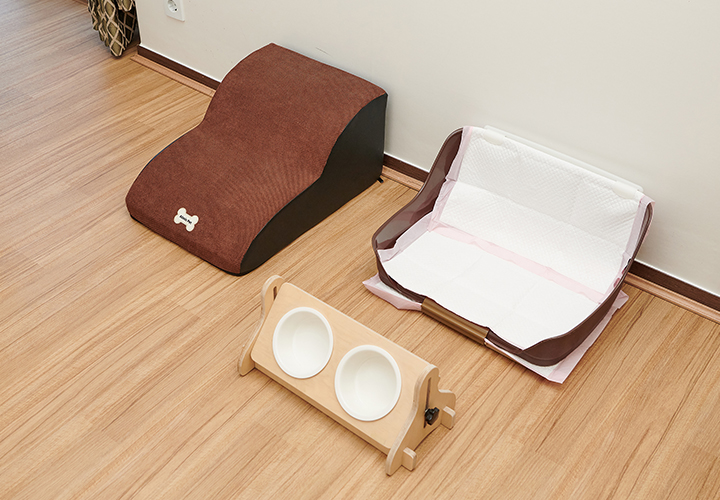 Memories with your dog While staying in Seonmaeul, it is most important to rest without worrying,
so the moments together are very precious,
so it is a place where you can sleep comfortably with your dog.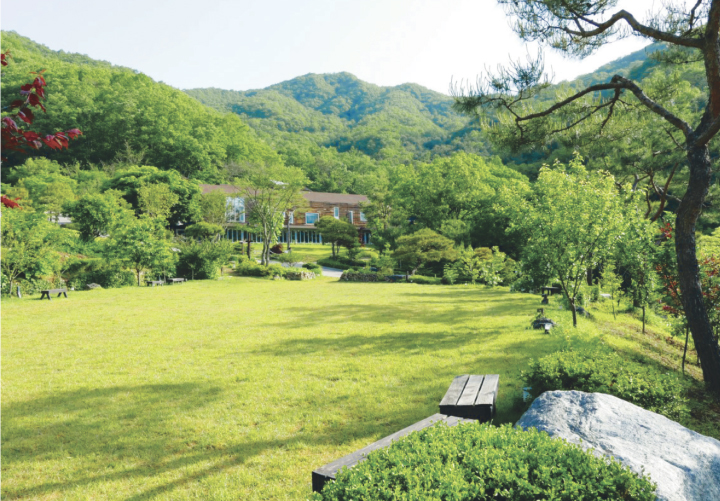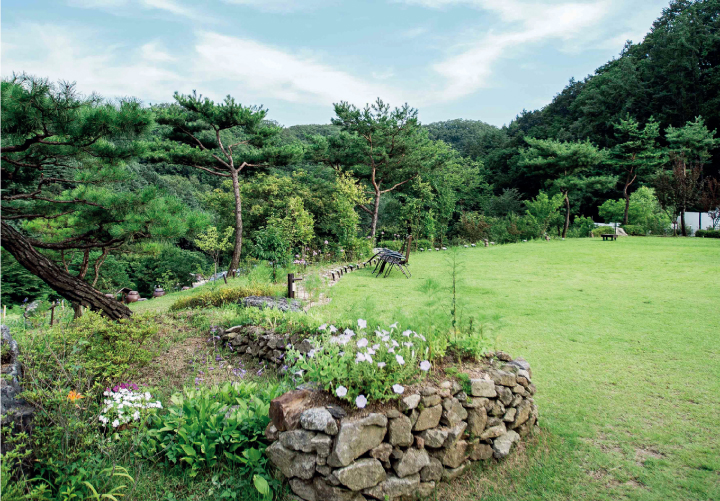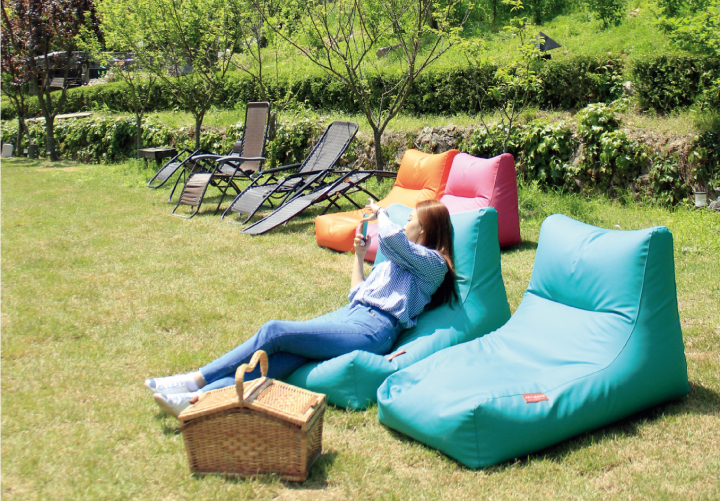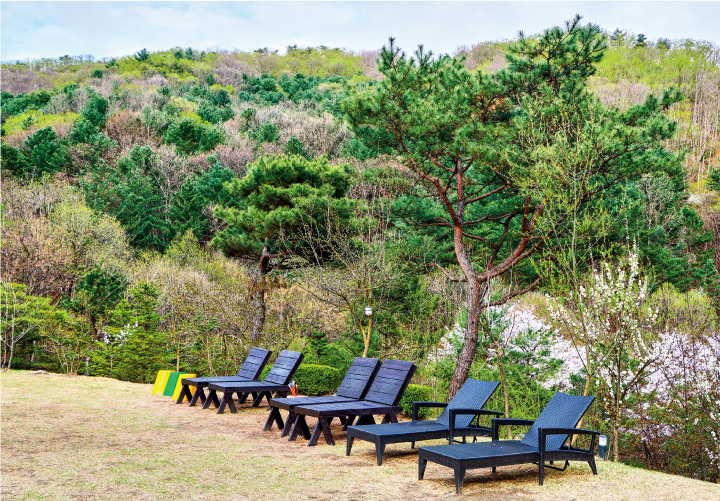 It is a dog playground space
where you can play on a fresh natural lawn with your dog.
LocationBetween Autumn and Spring Village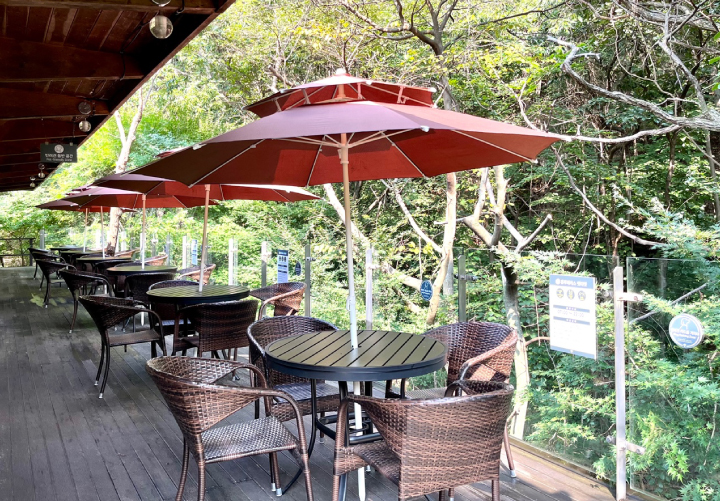 It is a space where you can feel the fresh nature with your dog and enjoy a leisurely meal.
LocationChaeum Restaurant
Operating HoursBreakfast 08:00 ~ 09:00
Lunch 12:00 ~ 13:00
Dinner 18:00 ~ 19:00
* If you use a mobile bag (Kennel/Cage) when eating with a small dog, you can eat inside the restaurant.
* Kennel can be rented at Bichae Restaurant. (Lend on a first-come, first-served basis with limited quantity)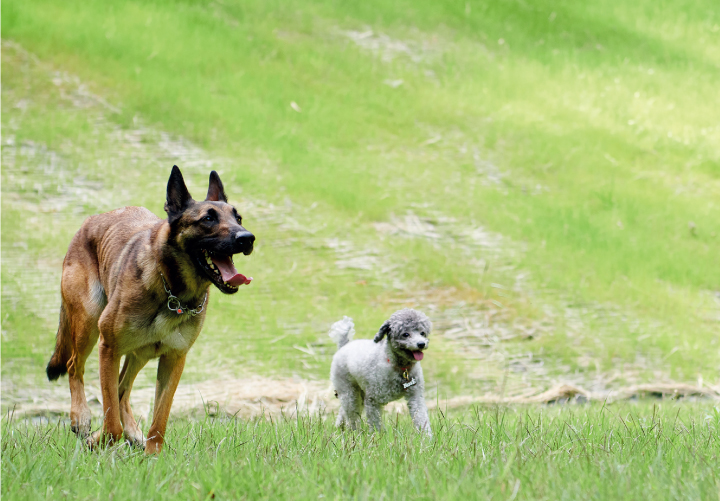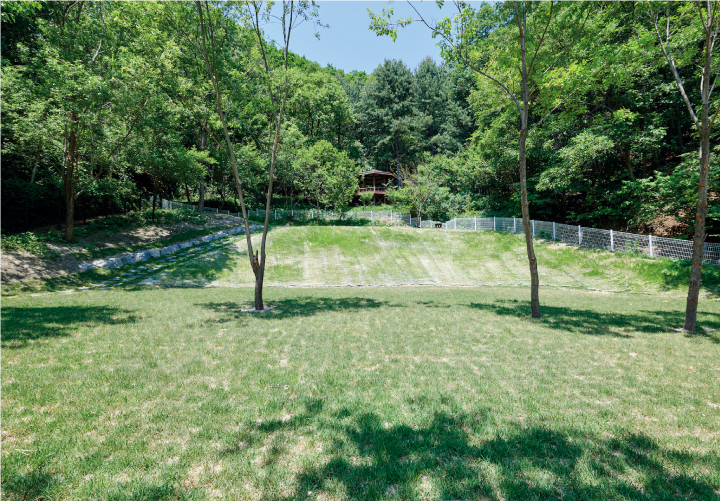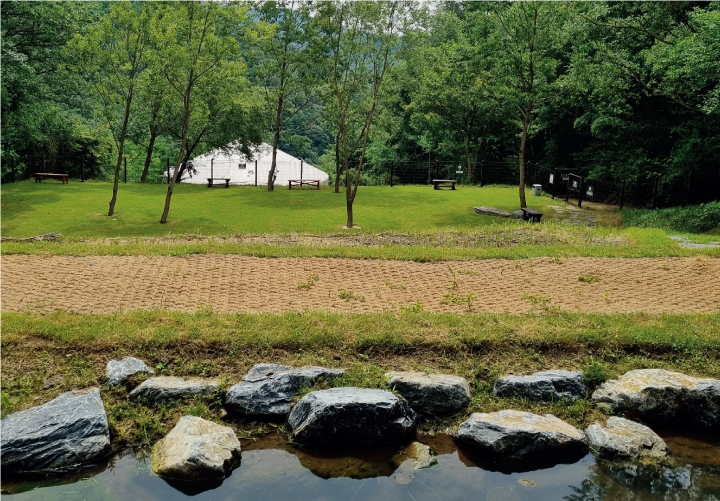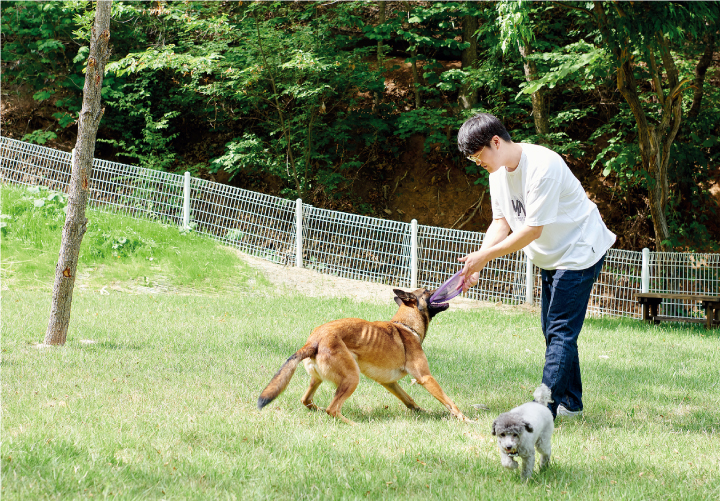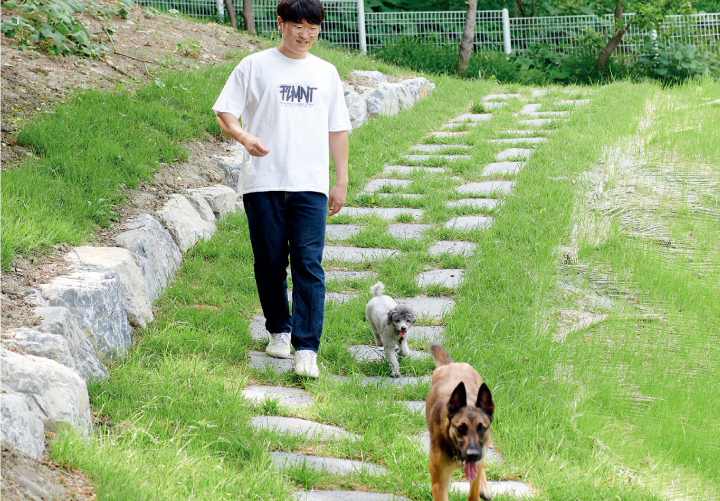 It is a space where Pet can become one with nature,
interact with the smell of soil, and run around as much.
LocationGarden Villa 6 dong, above
Acceptance criteria for dogs

Animals other than dogs are not allowed to enter (basic 1 dog / 30,000 won per additional dog)
Weight allowed to enter the room with a dog: No limit
Dogs under 5 months of age are not allowed to enter the room
Information on the use of dogs

For the safety of your dog, you are not allowed to leave your dog in the room.
You must wear a fixed 1.2M lead rope according to the Animal Protection Act when moving in the Seonmaeul.
Areas where dogs can be accompanied -
Cheonjiin Square, Healipet Cafe, Healipet Ground, Forest Pet Ground, Private Pet Ground, Cloud Terrace,
Pet Tracking Course, Pet Shower, Takeout Service or Delivery Service is available in the room.
You can eat with your dog at Unmu Terrace, and for small dogs, you can use it inside the restaurant when using Kennel/Cage
(Kennel Bunchae Restaurant can be rented on a first-come, first-served basis)
Takeout service and delivery service (application deadline 1 hour before meal time) are available when eating in the room.
It is assigned only to Jeongwon-dong, a room exclusively for dogs.
Make sure to carry a bowel bag and it is the companion's duty to dispose of the excrement afterwards.
We would like to inform you that customers who enter Seonmaeul with their dogs
are subject to all rules and regulations (related to pets) that will be implemented in the future in addition to the above regulations.

Reservation and inquiry: Customer Center: 1588-9983 / Welcome Center: 033-434-2772
Amenities

Amenities
Offered Amenities
Additional Amenities
1 pet bed, bed stairs, dog tableware (rice bowl, water bowl) 1 set, 1 toilet plate,
5 bowel pads, 1 phytoncide dog deodorant, 5 bowel bags,
a roll of tape

1 set of welcome kit
Dog snacks + 1 doll + 1 vitamin pet puppy
※ The welcome kit is provided once according to the number of dogs in the village.
1 set of dog tableware (rice bowl, water bowl),
3 bowel pads, 3 bowel bags